Asian cuisine is loved worldwide. It most commonly has flavors of soy, ginger, sesame seeds, garlic, chillies, and coconut milk; this gives Asian dishes delicious flavor. They are also easy to prepare. The most common cooking method used to prepare Asian dishes are steaming, stir-frying and deep-frying. The commonality of ingredients as well as cooking methods makes easy Asian dishes a worldwide delicacy. Asian food includes Japanese, Thai, Vietnamese, Korean and Chinese food, among others. Here are some recipes for these easy Asian dishes.
Easy Asian Dish #1: Asian Barbeque Chicken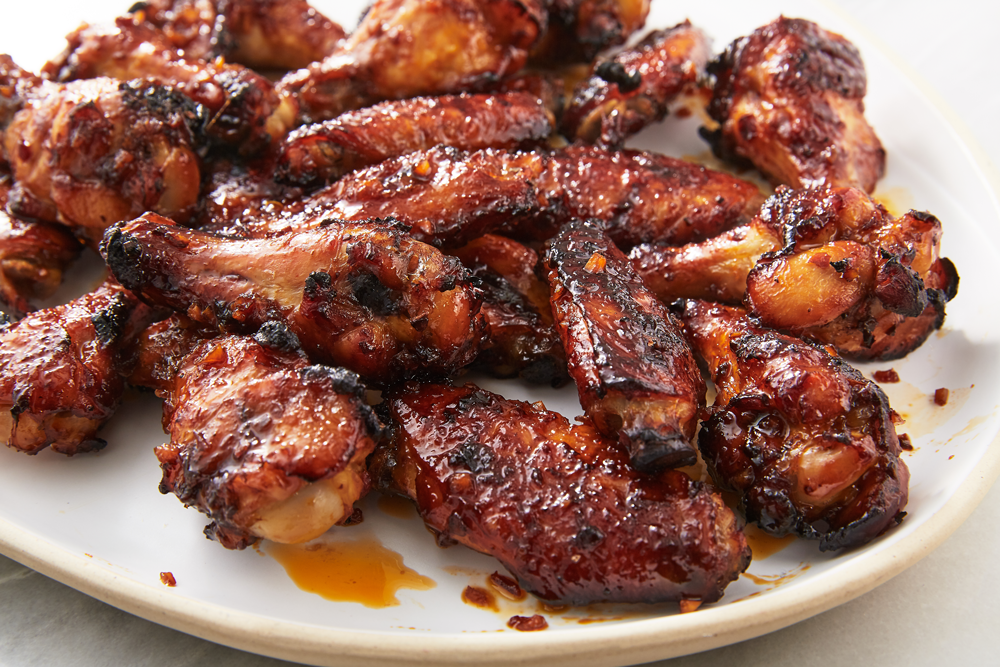 This easy Asian dish requires about an hour to cook and rates at a difficulty of medium.
Ingredients required:
Chicken breast – 2
Char siu sauce – 2 tablespoons
Garlic and ginger mix – 1 tablespoon
Rice vinegar – 1 teaspoon
Honey – 1 teaspoon
Sesame oil – half a teaspoon
Red chilli paste – 1 teaspoon
Salt and pepper to taste
Procedure:
Take the char siu sauce, garlic and ginger mix, rice vinegar, honey, sesame oil, red chilli paste, and the salt and pepper and mix together.
Once your marinade is well mixed, place the chicken in it and let it soak for some time. The minimum time to soak your chicken breasts in your marinade for this easy Asian recipe is 15 minutes. However, you may let it sit for longer. The more time that the chicken is marinated, the more the flavor sinks in to the meat.
Once marinated, place the pieces of chicken one after the other on a heated and oiled skillet. Let it cook for a few minutes.
Remove from the pan once the chicken is a dark brown color. Your easy Asian dish of barbeque chicken is ready.
Serve on a plate, with a side of sliced garlic and ginger. You may also serve it with egg fried rice.
Easy Asian Dishes #2: Asian Sesame Chicken Salad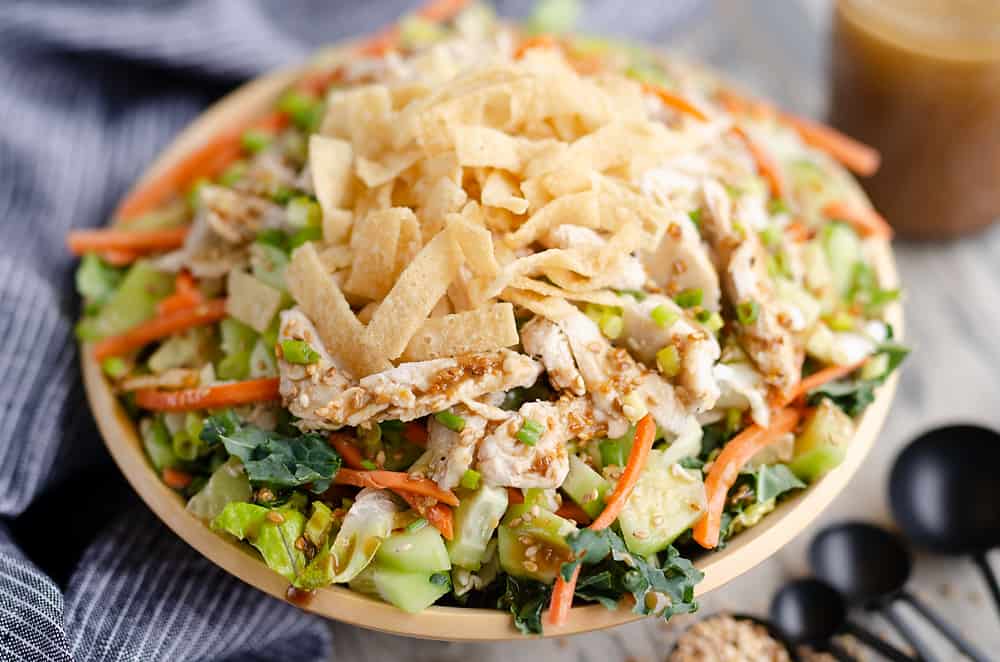 This easy Asian dish will take about half an hour to prepare and is fairly easy to do so. We will prepare the salad as well as its dressing using the following recipe.
Ingredients required for the salad:
Grilled chicken breast – 1
Rocket leaves – 1 cup
Blanched asparagus – half a cup
Roasted sesame seeds – 1 teaspoon
Ingredients required for the salad dressing:
Soy sauce – 1 teaspoon
Balsamic vinegar – 1 teaspoon
Extra virgin olive oil – 1 teaspoon
Chilli oil – quarter of a teaspoon
To make the chilly oil:
Chilli powder – half a teaspoon
Olive oil – just a dollop
Brown sugar – a pinch
Salt and pepper to taste
Procedure:
The first step to prepare this easy Asian dish is to prepare the dressing. TO prepare the dressing, we must prepare the chilli oil that goes in it. To make the chilli oil, saute the chilli powder in some olive oil. Add in the brown sugar, salt and pepper, and leave to cool down.
Take the soy sauce balsamic vinegar, olive oil and now prepared chilli oil, and mix together in a bowl. The mixture should be smooth.
Put the dressing aside and slice the chicken breast into strips.
Now, take the rocket leaves to mix them in a separate bowl with the sesame seeds and about half of the sliced chicken. Toss until well mixed.
Add in the asparagus, rest of the chicken and the dressing. Toss until mixed.
Voila! Your easy Asian dish of Sesame Chicken Salad is ready to eat.